Air!Squitter:Contents
Jump to navigation
Jump to search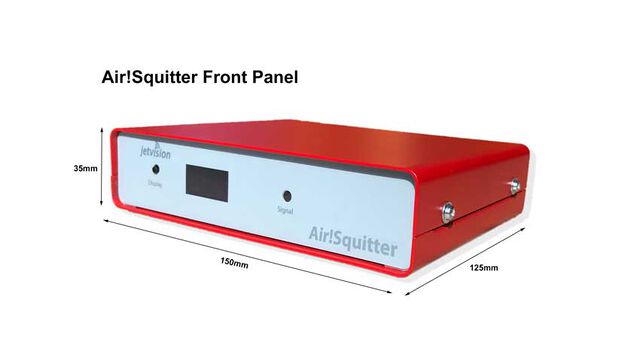 Information for Air!Squitter Users
What is the Air!Squitter?
Air!Squitter Features
Air!Squitter and Radarcape both share the same featureset, so you can look up the versatile features in our Radarcape description. The only exception for Air!Squitter is availability of TCP and UDP data streams (raw data, Port 30003 and JSON streaming) is limited for the commercial version.
See also Overall Version History
Even the passwords are equal to make use as simple as possible.
Major addons that come with the Air!Squitter are
OLED display for status and operational information
Built-in WiFi support as client and access point
Optional Flarm receiver
Support of a combined ADS-B/GPS antenna instead of two separate antennas
See also our comparsion table for our different ADS-B modems and receivers.
Getting quickly started with the Air!Squitter
Manual
The Air!Squitter manual can be downloaded at https://jetvision.de/manuals/AirSquitter_Manual_V1.pdf